Vlašić is a mountain in geographical center of Bosnia and Herzegovina. It is famous for its pastures, cattle-breeding and cheese. It is closest to the town of Travnik, which it overlooks. The mountain is a major center for winter tourism and it is also a popular destination for summer and eco tourism with many hiking trails and undisturbed wilderness areas. A viewpoint from Galica pass provides a spectacular view towards the valley.
Although the first 100 kms, beginning with a descent from Bjelašnica, via neighbouring Igman Mountain, present a sort-of transitional stage all the way to the city of Travnik, you will get hit by a grueling and twisty 14 km climb up to 1500 m/alt (avg of 6.7% with some steep ramps), as the final test. CP10 is on the very top of the climb and will present a rather pleasant and convenient location for refreshments and short recovery.
Intermediate Checkpoint @ 1017 km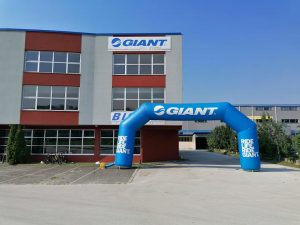 When you combine a fact that there's already more than 1000 km behind you and a 14 km twisty climb ahead of you, what a better spot to take a short break at than the Giant bike shop & service in Vitez, that will lube your chain, boost your morale and provide refreshments – perfect!