CP9  988 km  KONJIC
Checkpoint organised by: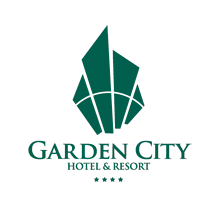 Garden City Hotel & Resort
Cover photo by:
Mykola Gavliuk
Konjic is exactly where it should be, in the heart of Bosnia and Herzegovina, close enough to the South, North, East and West! Konjic is characterized by numerous tourist potentials, among which the center of tourist offer are Boračko and Jablaničko Lake, the valley of the river Neretva, the mountains Prenj, Bjelašnica and Visočica, as well as numerous cultural and historical attractions. Among other things, the Old bridge in city core of Konjic is a symbol of this city and the wider Herzegovina region.
The drop from Jahorina will take you to Sarajevo, the capital of Bosnia & Herzegovina, after some 30 kms of descending. After a blast through the flat and buzzing city center, you will climb the Olympic Mountain of Bjelašnica for almost 20 km @ 5.5% avg, followed by a short descend and then a 5 km steep climb up to the highest asphalted pass in Bosnia, at 1610 m/elev on Mount Visočica. CP9 located in Konjic awaits you in the valley on the other side of the mountain, after a significantly long descend, interrupted "only" by a 10 km climb. After all these climbs, Konjic will present a perfect location for a proper night's rest.